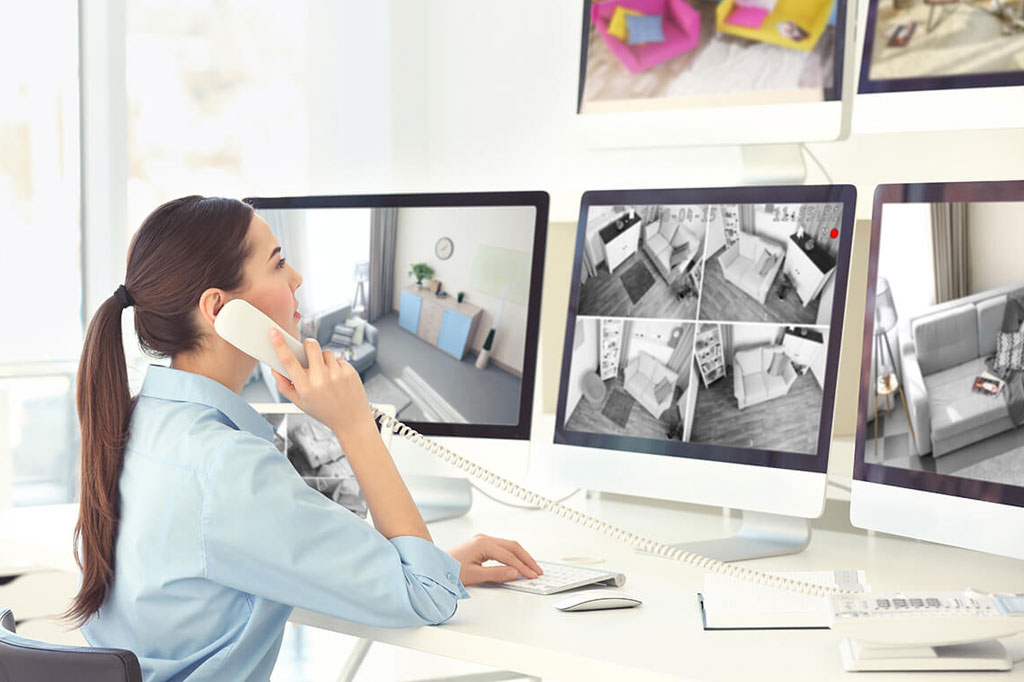 The security of guests, staff, and anyone that comes to the hotel is vital to the hotel industry, making security systems a valuable tool. Security systems can do so much more than provide an added measure of safety, however. Security and automation systems such as intrusion alarms, video surveillance systems, access control, and business automation systems can also protect hotel assets and profitability.
Here are some important ways security and business automation systems benefit the hotel industry:
INTRUSION ALARMS
Intrusion alarms safeguard your guests by protecting vulnerable points of entry.
AUTOMATION HELPS MANAGE ENERGY CONSUMPTION
Every space in a hotel needs to be ready for occupation at a moment's notice, yet hotel operators need to carefully monitor the hotel's energy consumption. Business automation can help create the perfect climate while reducing energy consumption.
IMPROVED SECURITY
Video surveillance is a physical crime deterrent and can help thwart crimes to which hotels are most vulnerable, such as lone attacks on a guest, or theft.
ACCESS CONTROL PROTECTS ASSETS
Theft of merchandise is a common problem for many hotel establishments. Access control systems protect those assets.
ENHANCED CUSTOMER SERVICE
Video surveillance and CCTV systems can also help hotel managers ensure that customers receive the best service possible by allowing them to monitor service practices, guest wait times, traffic flow and much more.
IMPROVED PRODUCTIVITY
Research shows that business that utilizes surveillance systems see improved productivity. The systems can serve as verification of the location of technical or service personnel, how long tasks take to complete, and as a tool to improve efficiency.
MITIGATE RISK DAMAGE
Security cameras can help mitigate damages in the event of an accident, as well as prevent attempted fraud.